At around 3:10 in the afternoon on Tuesday, March 7th, 2023, a major auto crash occurred on I-5 and caused severe traffic backups. All northbound and southbound lanes were blocked as an investigation and cleanup were performed. By 4:30 p.m., a major traffic jam had developed. Cars were backed up for about six miles in both directions, and got up to almost ten miles at one point. The southbound lanes were closed for around an hour. Three southbound lanes opened up a little bit after 4:30 p.m., and all of them were open before 5 p.m. The northbound lanes were blocked for over two hours. One northbound traffic lane opened by about 5:40 p.m., as crews work diligently to clear the area of debris. Two northbound lanes were open by around 7:40 in the evening, and all of them were opened by 10 at night. 
The fiery crash happened on I-5 at milepost 120 near the Joint Base Lewis-Mcchord (JBLM) main gate. It happened when a vehicle drove the wrong way on the road and collided with a semi-truck. A passenger that was going southbound at the time of the accident recorded footage of the incident. According to Washington State Patrol Trooper Robert Reyer, the wrong-way driver, a 53-year-old man from Bremerton, was taken into custody for driving under the influence. Reyer expressed appreciation for the patience drivers were showing as tow truck operators, troopers, and members of the Washington State Department of Transportation workers cleared away the vehicles totaled in the crash and debris. The WSDOT said that the intense heat of the fire from the crash created a lot of debris, but that they worked hard to clean it up. They also thanked the public for their patience. The situation was frustrating for everybody. Unfortunately, accidents from reckless and negligent drivers happen all the time.
Firefighters and medics quickly arrived at the scene of the accident. Thankfully, nobody was seriously injured, although the wrong-way driver received minor injuries. The accident could have easily turned fatal, and often this type of accident does. DUI accidents can cause not only car accident injuries, but also wrongful death. Just over a month ago, a woman was killed when a man that was driving a forklift under the influence caused a crash involving multiple vehicles. Police reported that the forklift driver entered Aurora Avenue on the west side, and kept driving east until he crashed into an SUV that was going south. This caused the SUV to then hit into a landscape truck.  The Seattle Fire Department recovered the SUV's two occupants, a man and a woman, and transported them to Harborview Medical Center. When she was taken to the hospital, the woman, Jessica Valdez, was in critical condition. Sadly, she ended up dying from her injuries. The male occupant was seriously injured in the crash, and the police reported that the landscape truck driver was in stable condition after the accident. 
It's shocking how somebody's life can be permanently altered or even ended because of another party being irresponsible. You could be driving safely and abiding by the rules of the road, and someone could crash into you. It could have easily been you or one of your loved ones that was killed or injured by a drunk driver. The 54-year-old man that caused the DUI accident was arrested at the scene of the crash. He was taken to the North Precinct so that a Drug Recognition Expert could evaluate him. In police probably cause documents related to the case, it states that alcohol bottles were found near the driver. When a voluntary breath sample was conducted, he had a reading of .20. This is well above the legal blood alcohol concentration limit for Washington drivers. People with this BAC are often severely confused, disoriented, and impaired. Jessica Valdez was killed mere days before her 28th birthday. What was meant to be a celebration turned into a vigil honoring the life of a vibrant woman who had a contagious laugh. On the night of her birthday, dozens of people gathered on Aurora Avenue where the crash happened to share stories and memories about Jessica and to pray. They sang "Happy Birthday" to their deceased loved one in both English and Spanish. 
Jessica's family members have had many sleepless nights as they grieve for someone that was taken from them too soon. When an unexpected accident claims a person's life, it leaves a gaping hole in the hearts of the people who were close to them, and emotional devastation. Jessica's father will always cherish the memories he has of spending time with her and his grandchildren. She was the mother of three children, ages 2, 4, and 8, who now have to grow up without their mom. They are too young to really understand what happened to their mother. Friends and family of Jessica Valdez will remember her as a happy, wonderful person who was an amazing friend and mother. Many people that attended the vigil were emotional not only because of the loss of Jessica, but because they knew that her birthday would have been a day of celebration and joy if she had not been hit and killed. Her absence was felt by everybody there. 
When it comes to wrongful death accidents, getting justice can feel overwhelming and daunting. Seattle Injury Law understands this, and we offer loved ones of wrongful death victims compassion and empathy as they go through this difficult time. It is vital that you don't let yourself get taken advantage of by insurance companies. They don't care about what you are going through; they only care about their own best interests. Our Seattle car accident attorneys will fight for you so that you can get compensation to cover funeral expenses, hospital bills, pain and suffering, and other damages. We will make the process go as smoothly as possible, and take care of everything for you. Reach out to us as soon as possible so that we can get started.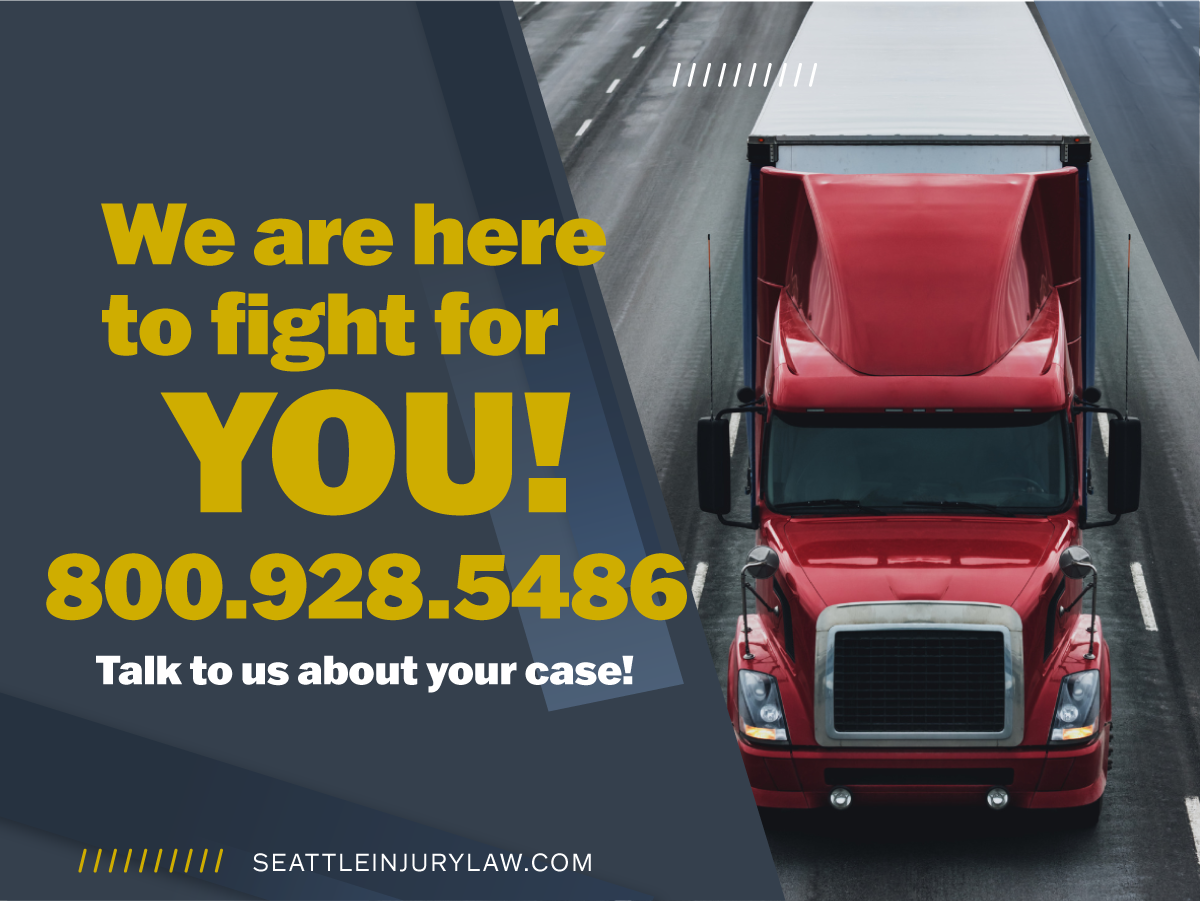 You don't pay if we don't win.
Offices open 24-7
Call Us to get fair and reasonable legal representation for your injury.