UBER & LYFT ACCIDENT LAWYER
If you suffered a car accident injury because of an Uber or Lyft driver, you need to reach out to Seattle Injury Law as soon as you can.
Click to Call One of Our Offices Today!
Uber & Lyft Accident Lawyer in Seattle
After you have been the victim of a ride-share accident in Seattle, it is important that you are aware of what your rights are. If you suffered a car accident injury because of an Uber or Lyft driver, you need to reach out to a car accident lawyer in Seattle as soon as you can. It is important that the firm helping you win your case has experience in dealing with ride-share accidents.  
Our team here at Seattle Injury Law has specialized in personal injury cases for many years. We know the ins and outs of the often-complicated legal situations surrounding Uber and Lyft accidents. We have paid close attention to this type of accident since ride-sharing services began to be developed, to ensure that we can address these cases both effectively and efficiently. 
Let's get Started, Fill Out the Form Below:
Uber & Lyft Accident Attorney
In a Seattle Uber accident or Seattle Lyft accident, who is at fault? When a ride-sharing vehicle is involved in an auto accident, the at-fault party is determined much the same way as any other car accident. The driver that is at-fault is the one who directly caused the accident through their recklessness or negligence. 
It is important to remember that the party that is to blame for the ride-sharing car crash can affect how your personal injury attorney recovers compensation for you. This is why it is important that you have an experienced personal injury lawyer helping you out, so that they can determine your damages and who caused the accident. If the Lyft or Uber driver was signed in to their ride-sharing app during the time of the accident and the crash was their fault, then the insurance policy belonging to the ride-share company might kick in. 
Uber & Lyft Car Accident Lawyers
Accidents related to Uber and Lyft happen because of many of the same common reasons why other car crashes happen, such as: driving while fatigued, drunk driving, road hazards, road rage, speeding, weather conditions, distracted driving, reckless driving, not obeying traffic signals and signs, and changing lanes or merging improperly. 
Uber & Lyft Lawyers in Seattle
If you were injured in a car accident involving a vehicle with a Lyft or Uber logo on its windshield, then you should figure out whether the other driver was on the job during the time of the collision. You should make sure to obtain the answers to these questions: 'Did the driver have a currently-accepted ride request during the time that the accident happened?' and 'Was the at-fault driver logged into their Uber or Lyft app at the time of the accident? It is crucial that you get answers to those questions so that we can figure out if you are able to file a valid claim against the ride-sharing app's insurance policy, as well as which policy applies to your situation. 
If the at-fault driver was not working at the time of the crash, then you will only be able to get compensation from their own personal auto insurance policy. If they were on-the-job, then you might be able to recover compensation from both the driver's insurance and the ride-sharing app's policy.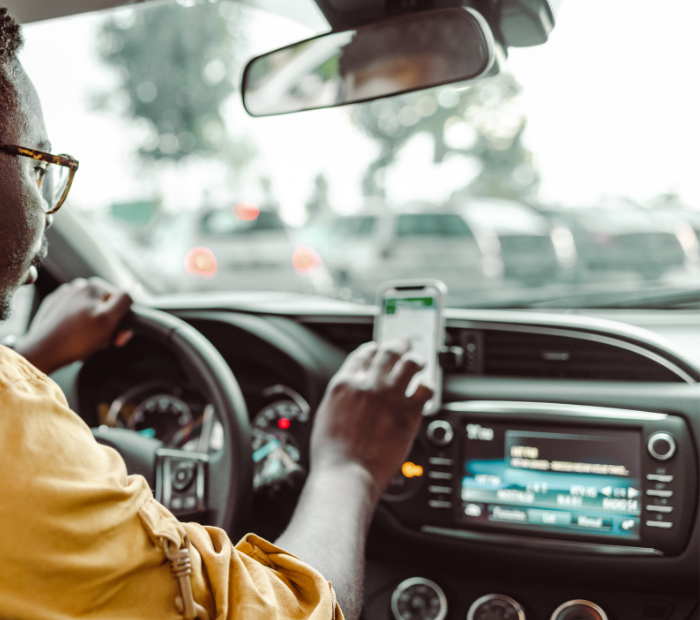 Reach out to our experienced injury attorneys in Seattle today. Whether you were hit by a ride-sharing vehicle or you were a passenger in a ride-sharing vehicle during an accident, you should reach out to Seattle Injury Law. We handle Uber and Lyft accidents throughout the Seattle area. We will help you through the claims process and get justice.