Semi Truck Accident Lawyer
Semi trucks are some of the biggest vehicles on the road, weighing up to 80,000 pounds and measuring up to eighty feet from front to end. Everyone who has driven near a semi truck knows how scary and dangerous they can be. In the US alone, thousands of people die annually from semi truck accidents.
Click to Call One of Our Offices Today!
Semi Truck
Accident Law Firm in Seattle
When an accident happens involving a semi truck, the damage and injury caused can be catastrophic. 
If you were injured in a semi truck accident, it is important that you have a great personal injury lawyer on your case. Seattle Injury Law's accident attorneys are dedicated to helping you get what you need to recover in the aftermath of the crash. We will get you as much compensation as possible for your losses. We won't give up until we win your case. Our top priority is always the best interests of our clients. 
Our team members at Seattle Injury Law are experts in personal injury law. We know how complicated pursuing a truck accident injury claim can be. There are often many parties involved, including the trucking company, the driver, and more. It can be hard to determine who exactly is to blame. Our semi truck accident lawyers will hold the negligent parties responsible for what their actions have caused. 
Some of the damages that we can get you compensation for include loss of consortium, property damage, lost wages, medical costs, pain and suffering, psychological wounds such as PTSD, and more. With Seattle Injury Law, you can rest assured that we will fight to get you as much compensation as possible for your semi truck accident injury claim.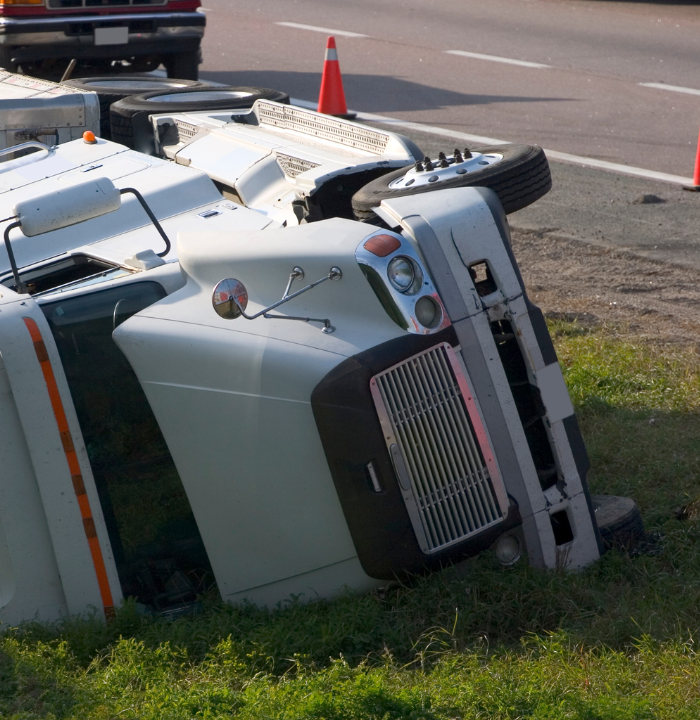 Truck accident cases can quickly become very convoluted. Injury victims often have to deal with complicated insurance situations and liability problems. Because there are often multiple parties at-fault in truck collisions, as well as more than one vehicle, a tangled web of complexities can pile on top of your case. What might seem as a straightforward case – the semi truck crashed into you – can quickly become a complicated maze.
Let's get Started, Fill Out the Form Below:
Semi Truck Accident Attorney
If the insurance companies involved are refusing to offer you a fair settlement amount, then we may take the step of going to court. Our strong team means that we are better-equipped than other firms to successfully fight for you. Some law firms will quit if they can't settle before going to court, but we won't stop until we get justice for you. With the help of our personal injury lawyers, you will be able to recover damages for what you were put through. 
When you work with Seattle Injury Law after your semi truck accident injury, you will have an ally by your side that is fully committed to helping you. We know how life-changing auto accidents can be. If you have any questions pertaining to your case, we will be available to speak with you. We pride ourselves on having honest and open communications with the people we are helping. We will keep you in-the-loop about all developments in your case so that we are on the same page. Don't hesitate to reach out to us today so that we can discuss your case.
Semi Truck Accident Lawyers
Seattle Injury Law cares deeply about our clients. We will do everything in our power to advocate for them. Our team takes the time to understand each client and their case on a personal level, so that we can best help you. We understand that everyone has a unique situation.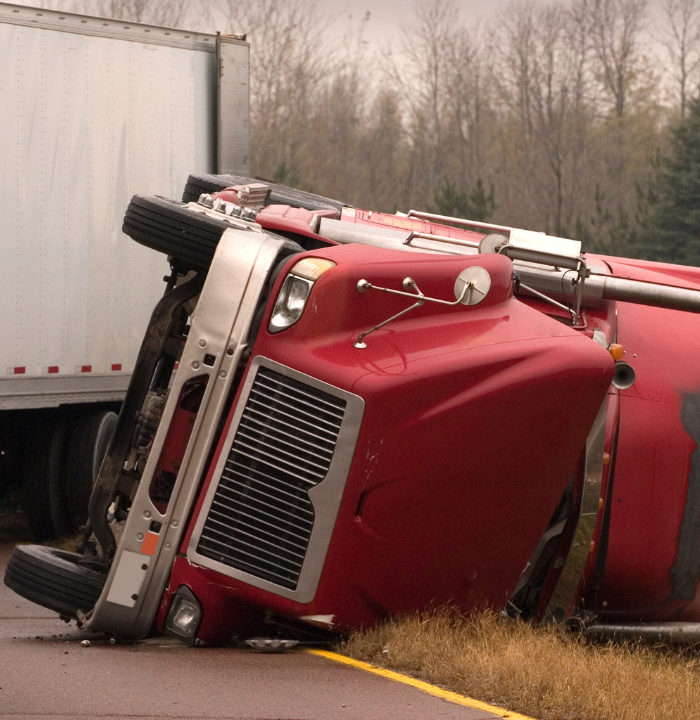 Semi Truck Injury Lawyers in Seattle
Thankfully, Seattle Injury Law's team can help you understand what is happening, and will take care of everything for you. We will bring our many years of experience to the table. We are experts at calculating the value of accident injury claims, and presenting an airtight case. When you hire one of our Seattle accident injury attorneys, you will have a professional negotiator on your side who is highly familiar with the devious tactics and tricks that insurance companies will try to employ to get away with giving away the minimum amount of compensation that they can.
Seattle Injury Law has helped many accident injury victims around the Pacific Northwest. Reach out to us to get a free initial case consultation. Because we work on a contingency basis, we don't get paid until after you do. Reach out to us at any time so that we can give you advice. Don't delay – the longer you wait, the more difficult your case could be. You deserve someone that will advocate for you.
If you were injured in an accident involving a commercial vehicle or semi-truck, then you will need compensation for what you have already suffered, but also for what you will go through in the future. You will need the help of the best personal injury law firm around to represent you. Our attorneys at Seattle Injury Law have the determination and grit needed to get you a satisfying settlement.