Distracted Driver Accident Lawyer
Drivers in our modern world are more prone to getting distracted than drivers were in the past. Cell phones and other technology pose greater distractions to drivers than they were ever tempted with before. Unfortunately, this distraction can cause serious accidents.
Click to Call One of Our Offices Today!
Distracted Driver
Accident Law Firm in Seattle
If you or a loved one was injured in a distracted driving accident in Seattle, you may be able to recover compensation for your damages. Reach out to our distracted driving accident attorneys in Seattle today so that we can go over your case with you. 
Seattle Injury Law's experienced accident injury lawyers care about our clients. We take injury cases seriously, and we will fight for your best interests. We will fight as hard as we need to for you, even if we end up having to take your case to court. Our experts are very familiar with local and federal laws, and we will use our years of experience in personal injury and wrongful death claims to win your case and get you justice. We know all-too-well how insurance companies try to take advantage of injury victims for their own gain. We know what tactics they use, and will be able to avoid the obstacles in the way. We want to maximize how much money you can recover. 
Seattle Injury Law will take care of the up-front costs of your claim. We want to make sure that injury victims do not pay for anything out-of-pocket while they are already under financial strain. Seattle Injury Law's attorneys work on a contingency fee basis so that you only pay legal fees after we win your case, and you have received your compensation. When you get the help of a professional firm like us, you won't ever have to worry that we have everything taken care of.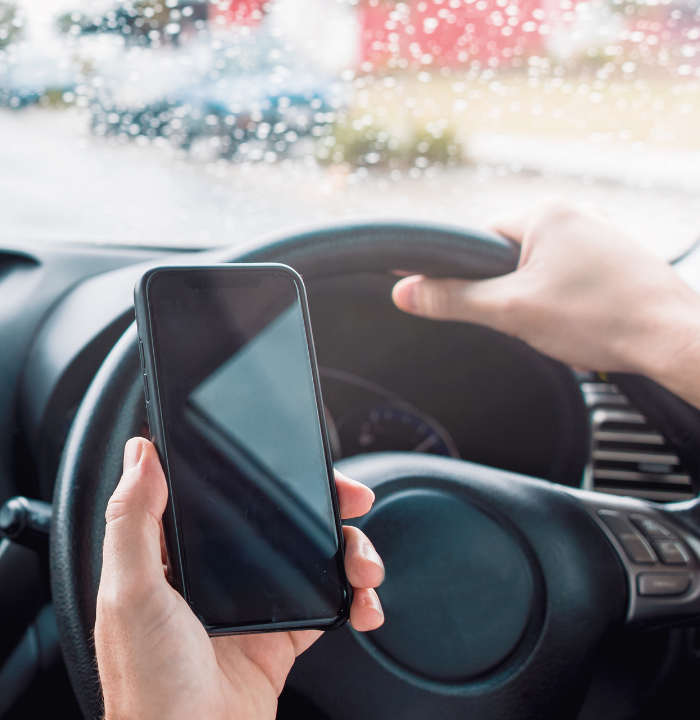 Many people who were involved in car accidents and got injured mistakenly assume that they can navigate their case on their own, without the help of a personal injury attorney. When people try to negotiate their insurance claims on their own, they end up getting far less compensation than what they are actually entitled to. When you hire a distracted driving accident attorney, you will be able to recover as many damages as possible. Our lawyers specialize in personal injury law, and so we will know exactly how to handle your case. Reach out to Seattle Injury Law for the best chance at successfully winning your personal injury case. 
Let's get Started, Fill Out the Form Below:
Distracted Driving Accident Attorney
According to the National Highway Traffic Safety Administration (NHTSA), the biggest cause of distracted driving is people using their phone to text or call while they are driving. Ever since cell phones started to be widely used, the number of car accidents caused by cell phones has increased dramatically. Emailing, using social media, texting, gaming, and calling are all forms of distracted driving, and can make it impossible for a driver to properly focus on the road. Some other common types of distracted driving include driving while using a map or GPS, drinking, eating, messing with the radio, attending to your appearance, and talking to passengers. In any form that it takes, distracted driving can be dangerous. Annually, distracted driving causes around 3000 deaths in the US. 
There are a wide variety of injuries that can result from distracted driving. These injuries can be mild, serious, and even life-threatening. You can't predict when you will be injured from another driver's negligent behavior, and unexpected injuries can have a devastating impact on a person's life.
Distracted Driver Accident Lawyers
Car accidents are stressful even if you weren't injured, and having to deal with recovery on top of everything else can be a huge burden. Distracted driving accidents often take the form of rear-end accidents, T-bone accidents, and head-on collisions. Some of the common injuries that result from distracted driving accidents include spinal injuries, traumatic brain injuries, broken or fractured bones, contusions, and more.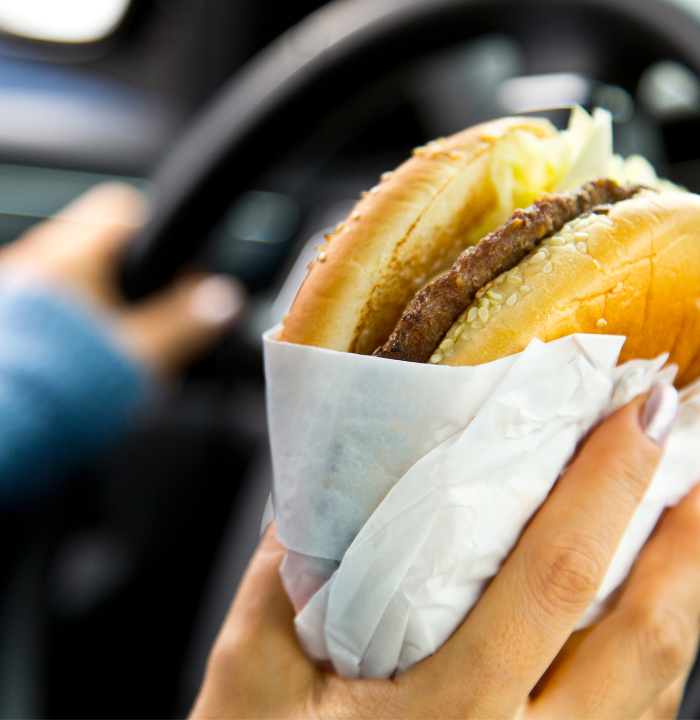 Distracted Driving Injury Lawyers in Seattle
When a distracted driving car accident happens, there are many forms that it can take. The driver might not have been paying proper attention to the road, and they ended up hitting a pedestrian or bicycle rider. If you think that the driver caused the crash because of distracted driving, you will need a professional personal injury attorney to collect evidence to prove it. Some things that can prove that a driver was distracted include cell phone records, camera footage, eyewitness testimony, and photographs of the scene. 
Once your car accident lawyer is able to put together evidence proving that the other driver was distracted, they will be able to get you compensation for all damages caused by the accident. The negligent driver is legally obligated to reimburse you for all of your lost wages, past and future medical bills, pain and suffering, and more. Our distracted driving lawyers in Seattle know the ins and outs of personal injury law, and will make sure that the at-fault driver is held responsible for their actions. You can trust us to take care of your case for you. 
Seattle Injury Law has helped many personal injury victims with their injury claims. We can help you navigate your case even if it is complicated or severe. We care about our clients, and are here to help you. Reach out to us today, and we will help you figure out what path you should take. We can tell you about what your rights are, and what choices you have moving forward. Contact us for a free consultation of your claim.