Dennys Hyder
Your Bilingual Rockstar Paralegal, Intake Specialist, and Personal Injury Expert.Let your legal matters be handled with precision and care. Contact Dennys today!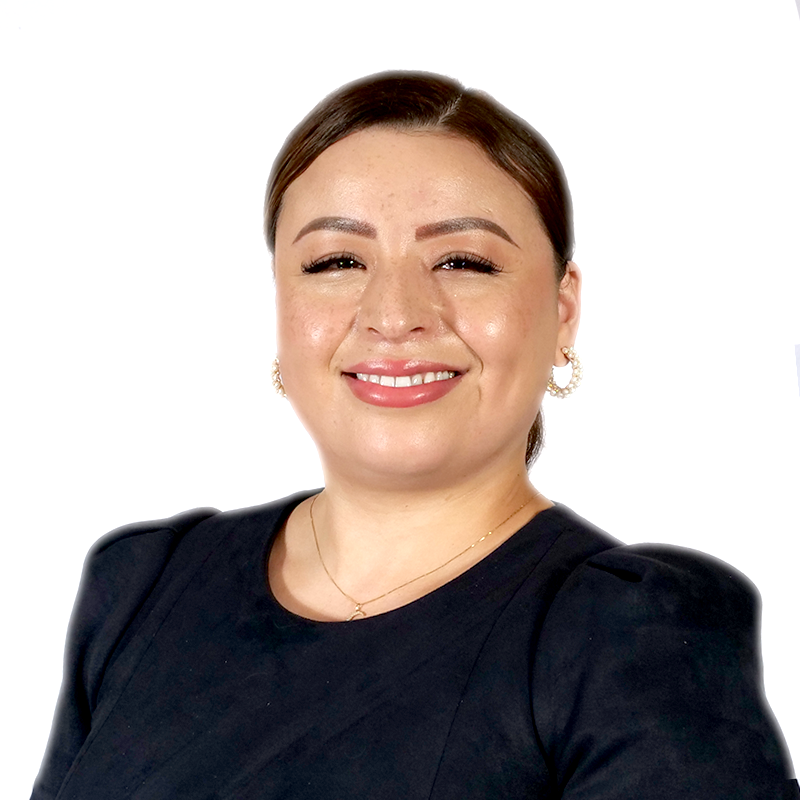 Spanish Intake Specialist (Habla Español)
Dennys' expertise extends beyond legal matters, as she excels in assisting clients with property damage and vehicle repair aspects of their personal injury cases. Consistently goes above and beyond to ensure our clients receive the utmost care and support.
Dennys (Denise) is a rockstar bilingual English and Spanish paralegal, intake specialist, and savant of personal injury. Previous to bringing her talents to our team, Dennys managed patient care at medical offices and brings passion for helping injured people heal. Dennys also has extensive experience helping clients with the property damage and vehicle repair elements of their personal injury cases, and is always willing to go the extra mile for our clients. 
Well connected in her community, Dennys is always able to provide a referral to help our clients get the best care they need, whether that is to a medical office for care, a body shop for care repairs, or any other element of someone's case.
Get Compensation For Your Injuries.
Among those who trust Seattle Injury Law with their referrals are other lawyers, medical doctors, chiropractors, hospital staff and nurses, insurance claims adjusters and agents, investigators, small business owners, and other trusted community leaders. Simply put, we get the job done at the highest level.