PERSONAL INJURY LAW FIRM IN FEDERAL WAY.
Get compensated for medical bills, lost wages and pain & suffering. We fight for injury victims Like You. Call NOW for a FREE case consultation
253-785-3131
$10,000,000.00
SETTLEMENT
OVER 100 CASES of $100,000
or MORE
SEATTLE Injury Law is now offering its outstanding services in our brand new office in the beautiful city of Federal Way. Our new office is located next to the Commons Mall. Contact us today and we'll get in touch within 24 hours to start discussing your case and schedule your free consultation.
SE HABLA ESPAÑOL
FEDERAL WAY PERSONAL INJURY LAWYERS.
You don't need to fight your battles alone. We are determined to help you through your personal injury case. That includes connecting you with the best medical specialists in the Puget Sound area. We have a broad network of professionals who specialize in treating personal injury cases.
Reach out to us today and we can schedule a free lawyer consultation to help you explore your potential case. We are eager to work with you so you can succeed.
EVERETT'S TOP RATED PERSONAL INJURY LAW FIRM IN EVERETT, WA.
Everett is a lovely Pacific Northwest community located to the north of Seattle. It began to be settled by loggers in the 1800s and has grown to be the seventh-largest city in Washington. Businesses began establishing themselves in Everett in the 1890s, and when Everett started to be connected to surrounding areas via highway bridges and railways in the 1920s, it transformed into a large commercial hub. Many people live in Everett and commute to cities such as the nearby Seattle for their jobs.
Everett has many amazing destinations for locals and visitors alike, such as Tulalip Resort, the flight museum, a children's museum, a lighthouse, hiking trails, lush green parks, beautiful beaches, and much more. People feel at home in Everett, and have gorgeous views of the Puget Sound, Mt. Rainier, and forests in the area.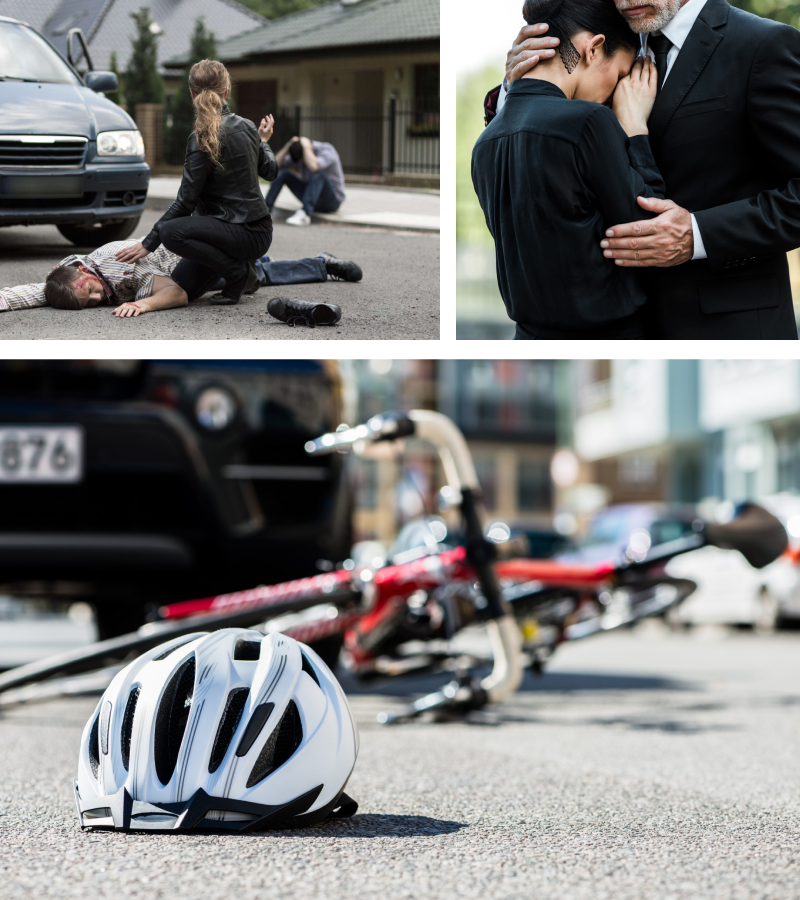 FEDERAL WAY'S TOP-RATED PERSONAL INJURY LAW.
Federal Way is a family community nestled in Pacific Northwest, just south of Seattle. It was settled in the 1800s by a community of loggers and has grown today into one of the ten largest cities in Washington.
Companies like Weyerhaeuser and Boeing contributed to its initial growth, and a thriving community began developing as a result. Because of its fantastic location between Seattle and Tacoma, Federal Way has been a major bridge between the two cities and has been a helpful connection for smaller communities around the Puget Sound.
The city is filled with fantastic experiences for the local community – botanical gardens, the state's largest theme park, hiking trails, state parks, and an aquatics center which hosted the Olympic trials in 2012. These activities, along with a gorgeous view of both the Olympic mountain range and the Puget Sound make visitors feel at home.
Know What to Do After a Car Accident?
Once you're involved in a car accident, things can happen so fast. Check the list below to find out what to do after a car accident.
CHECK Yourself and your passengers For Injuries.
PROTECT the Scene & MOVE to a safe location.
CALL 911 immediately.
TAKE Pictures.
DOCUMENT the Damage.
EXCHANGE Information With the Other Party.
DETERMINE if you need Representation.
You may need to contact a auto accident lawyer in your area. It is important that you get proper representation for any injury you may have incurred. In many cases, you may not be aware of any injury from the accident. You may think you are fine until you start having problems days or even months down the road. Once you've taken the proper precautions after a car accident, make sure that your next call is to a reliable car accident lawyer who will take your case and get you the results you deserve.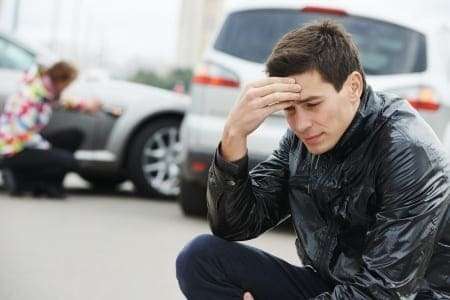 Top 7 Things To Do If You Are Involved In A Motorcycle Accident?

It's important that you know what to do if you are involved in a motorcycle accident. The list below contains 7 of the top things you need to do in case of this unfortunate event.
CHECK Yourself and your passenger For Injuries.
PROTECT the Scene & MOVE your bike to a safe location.
CALL 911 immediately.
TAKE Pictures.
DOCUMENT the Damage.
EXCHANGE Information With the Other Party- DON'T Admit Fault.
DETERMINE if you need Representation.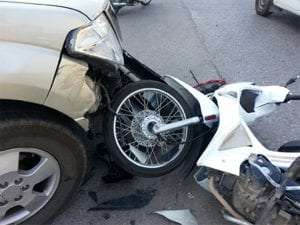 About Motorcycle Accidents and Insurance…
We know you have questions about motorcycle accidents when it comes to insurance. We can help answer any questions you have. You may need to know if your car insurance will be affected if you have a motorcycle accident. Who pays the medical bills after a motorcycle accident? How to make insurance claims for motorcycle accidents and more.
We'll help you understand what's coming ahead. Call on the attorneys at Seattle Injury Law. Share your story and let's determine if you have a case.
frequently asked questions
What should I do following an accident?
When you're involved in an accident, it's important to handle it correctly.
Call the police
Gather the name and address of the other party
Obtain the insurance company and policy number of the other party
Call Seattle Injury Law and seek medical care for your injuries. No preferred doctor? Not a worry- our office can refer you to an office adept at specializing in healing injuries just like yours.
Can I afford an attorney?
Our office works on contingency fee, so we are all in on your case, and we're in it together. The initial consultation is free, and we advance costs associated with your case. At the end, we get paid when you do, making it a true win-win. With our fee structure, you'll never have to worry whether or not we're hard at work on your case. It's not whether you can afford an attorney, it's whether you can afford not to?
Why is it a bad idea to handle my case on my own?
Insurance companies know that without an attorney, you are powerless to do anything aside from accept their offer to resolve your claim. The offer will be low- insurance companies train their adjusters to settle claims quickly and cheaply, saving the company money by taking advantage of the injured victim. Reach us now and let our experience car accident lawyers take it from here.
How do insurance companies operate?
Insurance companies are among the largest companies in America- just watch a major sports event and count how many commercials you'll see. The truth is, insurance companies are mega-corporations who take in as much as possible on policy premiums and pay as little as possible on claims. This is a recipe for huge profit margins, which is exactly how a corporation thinks and does business. Call us today and let us level the playing field!
How much is my case worth?
There are several factors in value for a personal injury claim, with the driving factor being how badly you're hurt. The simple answer on value is that our office will have a great feel at the initial intake meeting for the potential of your claim, and will have the value pinned before we engage in settlement negotiations with the insurance company. Whatever your case is worth, you can bet we will fight tooth and nail to collect every dollar.
How long do I have to settle my claim?
The statute of limitations in Washington for personal injury cases is 3 years from the date of the accident. For minors and children, the statute runs on their 21st birthday.
One exception to the rule is with uninsured or underinsured, where the statute is extended to 6 years. Call us now before the statute becomes an issue?
What if I can't make it in to your office?
Our Seattle office is directly on Lake Union on Westlake Ave N, but Seattle is a big city. If you can't make it to our office, we're happy to meet you where it's most convenient for you. Among the places we meet people are:
Coffee shops
Doctors offices
Homes
Restaurants & Taverns
Our Puyallup office
We're also capable of handling your initial meeting over the phone, Skype, or through Docusign and email. Just reach us today, let us know how you'd like to proceed, and we'll make it happen.
Do you handle cases outside of Seattle?
Absolutely! We are licensed to handle cases occurring anywhere in Washington State, in both State and Federal Court. If you've been injured within the State of Washington, we're your choice. Call or email us today to let us help you.
What can I expect once you take my case?
Our office prides ourself on communication, service, and results. We handle every detail for you, so that you can simply focus on your treatment and get well. We will check in with you monthly on your case, checking on your injuries ensuring everything is moving forward as it should. Your only job is to follow-up with treatment and inform us of any new care provider you might see. When your treatment has concluded and you're well, our office will call you with our evaluation of your case and plan for resolution. Once we have your blessing, we get to work on resolving your case at the highest value.
NO FEE GUARANTEE

You don't pay if we don't win.
We want to see the best outcome for every single client we take on. Our contingency-based approach to personal injury cases means we will invest all our time and expertise in helping your case.
Your free initial consultation is our opportunity to analyze your case and work with you to find the best strategy for winning. We are ready to help you get the best results out of your case. If we don't win, you don't pay.